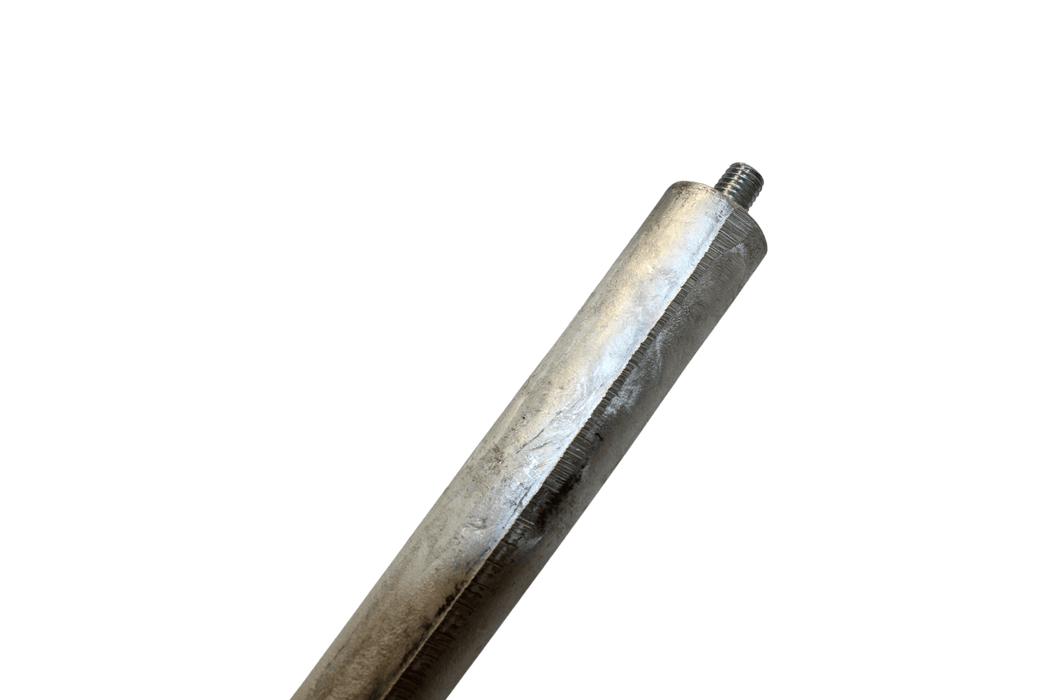 Magnesiumanode Ø33*475-495mm, outward M6 thread 15mm, high potential 1.7v
Save

20

%
Save

20

%
Original price
461.00 kr
-
Original price
461.00 kr
Thread: m6
Length: 475-495mm/18,7-19,48in
Diameter: 33mm/1,29in
Bulk discount
Antal
Rabatt
Pris med rabatt
2
5 %

350.32 kr

/st

5
10 %

331.88 kr

/st

20
20 %

295.00 kr

/st

50
25 %

276.57 kr

/st
Product description

High Potential Magnesium Anode for Hot Water Heaters

This high-quality high potential magnesium anode is designed to effectively protect and extend the life of your hot water heater by providing top-notch cathodic protection. It is suitable for a variety of water heaters and helps prevent corrosion and damage to your equipment.

The anode is made from a high-performance High Potential alloy with a voltage of 1.7V, providing superior protection compared to conventional magnesium anodes. It can be easily installed on your hot water heater and customized as needed.

Specifications:

Diameter: 33 mm (1.3 inches)
Length: 475 mm (18.7 inches)
Thread: M6, 15 mm long (0.59 inches long)
Alloy: High Potential, 1.7V
Material: Magnesium

To shorten the anode to a suitable length for your water heater, you can easily adjust it according to your specific installation requirements. With this high potential magnesium anode, you can enhance your water heater's performance and lifespan while reducing the risk of corrosion and damage.

Invest in this reliable and high-performing magnesium anode to ensure optimal protection and long-lasting operation of your water heater.