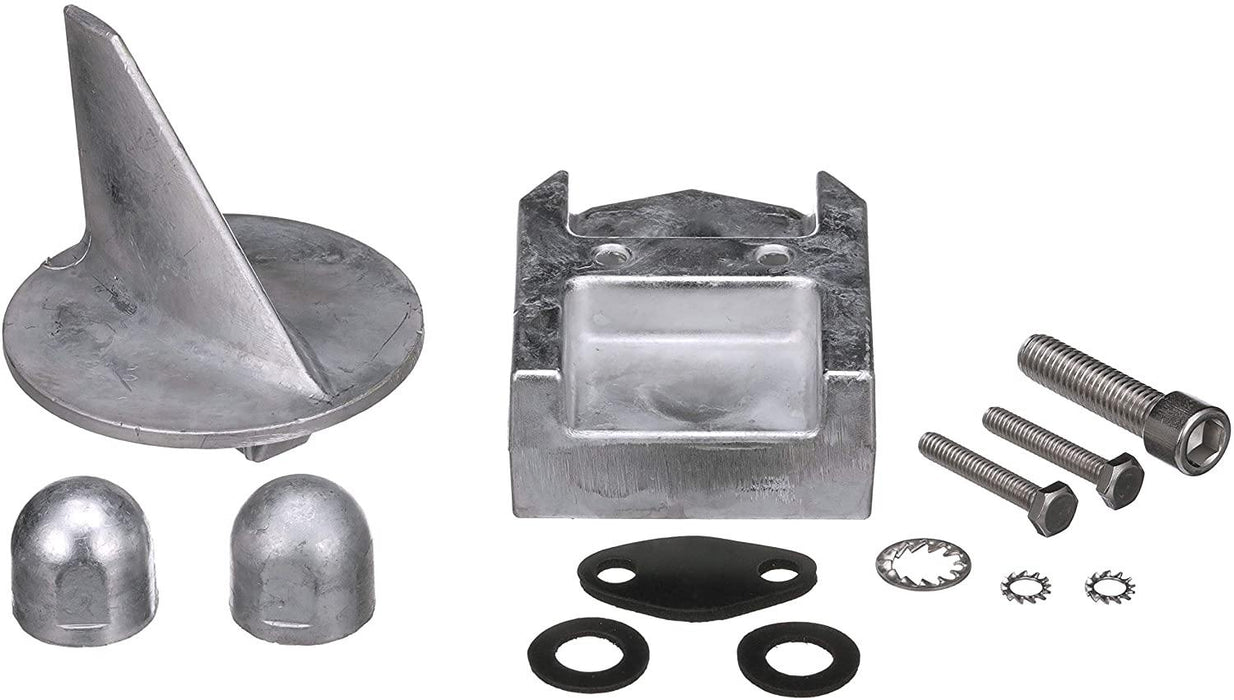 Aluminum anode Mercruiser kit Alpha one generation one in Al
Article: TKITALPHAONEGEN1/AL
Save

33

%
Save

33

%
Original price
1,113.00 kr
Original price
1,113.00 kr
-
Original price
1,113.00 kr
Original price
1,113.00 kr
Bulk discount
Antal
Rabatt
Pris med rabatt
2
5 %

706.57 kr

/st

5
10 %

669.38 kr

/st

20
20 %

595.00 kr

/st

50
25 %

557.82 kr

/st
Product description

Technical data

Capacity: 2,680 Ah / kg (1,215.62 Ah/LB)
Consumption: 3.3 kg / A year (7.275 lb / A year)
Specific weight: 2.78 kg / dm³ (6.13 lb/dm3)
Potential: -1 100 mV rel Ag / AgCl in seawater

Typical chemical composition, Norsok

Material% by weight

Zinc (Zn) min 2.5 max 5.75

Indium (In) min 0.015, max 0.04

Copper (Cu) max 0.003

Iron (Fe) max 0.09

Silica (Si) max 0.12

Kadmi. (CD) max 0.002%

Aluminum Residues

Aluminum anode Mercruiser kit Alpha one generation one in Al

Fits: 1984-1990 Mercruiser MR and Alpha One drives

Mercury Alpha One Gen I anode kit provides a Mercury Alpha One Gen I outboard with excellent corrosion protection and is designed for use in salt water. These cadmium-free and environmentally friendly components comply with Mil-Spec A-24779 (SH).

Aluminum anodes are mainly used in seawater. Can also be used in brackish water if the resistivity is not too high (<1 Ωm). When it comes to seawater, however, aluminum is more efficient & durable than zinc and magnesium. Compared to Zinc, it takes about 1/3 of the weight to protect the same surface. The efficiency of an aluminum anode is high, about 90%. All our anodes are die cast for the best quality.

Are you unsure of the type of material to use? Ask us, we can!